Best Christmas Countdown Timers
Tags:
2012 Christmas Countdown
,
2012 Christmas Countdown Clock
,
Christmas Countdown
,
Christmas Countdown Timers
,
countdown for Christmas
,
Countdown to Christmas 2012
,
Days to Christmas
,
Days Until XMas
,
free Christmas countdown
,
happy Christmas holiday
,
XMas countdown timers
,
XMas timers
Years passed, I shared many Christmas countdown timers on these posts: 10 Awesome Christmas Countdown Timers (2009) & 10 Awesome Christmas Countdown Timers (2010), but some XMas countdown timers are not available till now.
And I'm really happy to know that many people like & need these XMas timers to make their intro/personal pages become more beautiful, some contacted me directly to suggest the posts for other occasions/holidays. So for this year (2012), I'm really glad to present more Christmas countdown timers, and I hope I'll present more countdown timers for others soon.
Just want to repeat some old notes before we start: most of these Christmas countdown timers still are free (downloadable) and some others are commercial versions. You can easily download & setup them in your web page or social networking profiles. However, I just recommend them to you; if you like any countdown timer, please contact the author to take the permission and release them wherever you wish.
I want to make this post soon because I know there are still many awesome XMas countdown timers, tell us your best XMas timers to share. Last words, I just want to wish you a happy Christmas holiday. And hope this post is helpful for your website, page.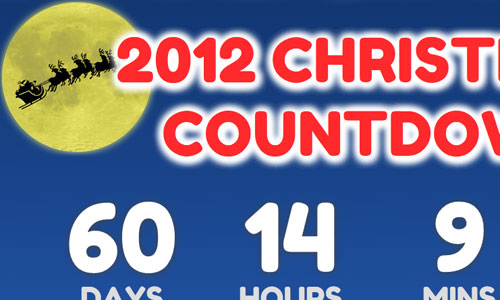 The Christmas Countdown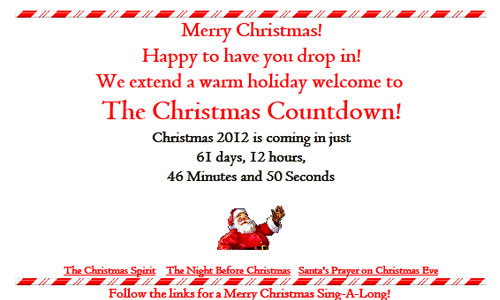 The Countdown to Christmas 2012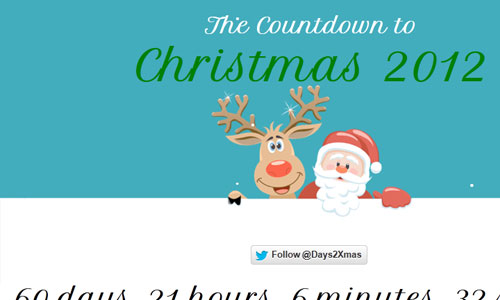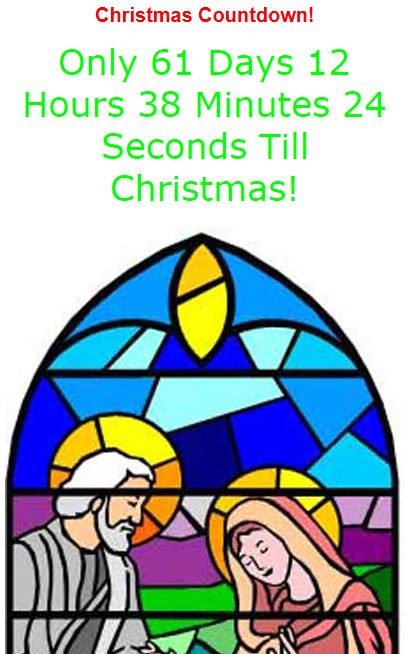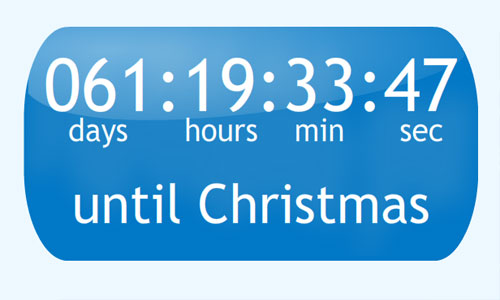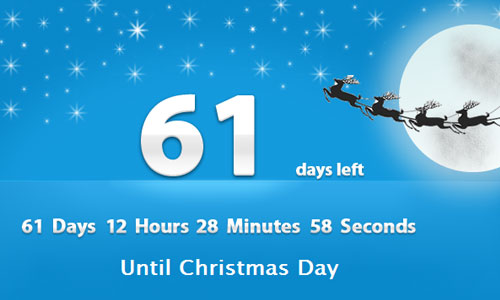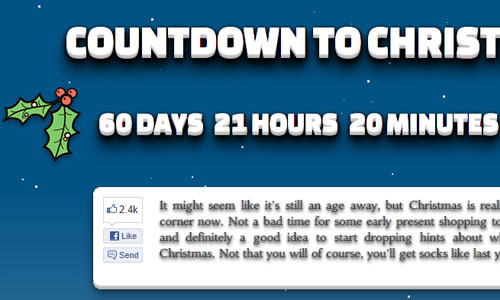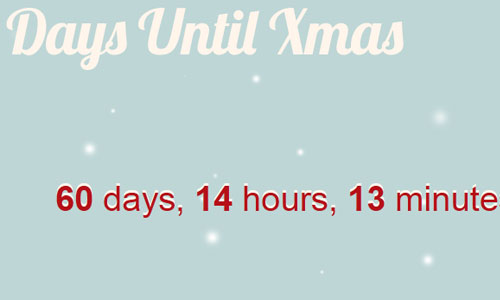 Your Christmas Countdown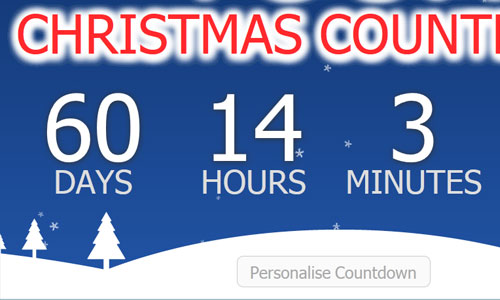 Countdown-to-Christmas Web Clock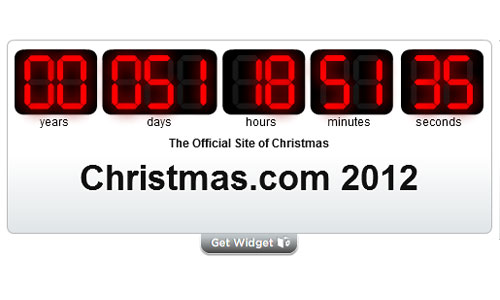 Tell us more Christmas counters you want to share.
More comments:
More comments:
About us
9BlogTips.com is a community for bloggers and small business owners. We offer useful tips, snippets, tutorials, inspirational artworks and helpful resources that we hope will help you on your entrepreneurial journey.
Those new to blogging often find it difficult to get their blog off the ground and start making money. So here on this community blog we offer tips and advice for small businesses and bloggers. We talk about project management to help you become more efficient and are always interested in the latest tech tips for bloggers and small businesses like how to do effective seo and digital marketing so people can find your site.
We discuss training and coaching for business owners, change management training, how to promote yourself and your blog and how to raise finance that can help at difficult moments while building your business blog.
But a successful small business also has to consider cost-effective options for office space such as in a small business hub or self-storage instead of a warehouse.
Why not join our community by sharing a comment and getting the conversation started.