/
Freebies
/ SiteGround's Friends Hosting Special: $9.95 for one year
SiteGround's Friends Hosting Special: $9.95 for one year

by
Phong

8 Comments
SiteGround is a very reliable hosting provider with over 7 years professional experience in hosting providing field. At present, SiteGround is hosting more than 250,000 websites and blogs for individual or companies on over 1100 servers. SiteGround may provide many suitable hosting packages for various purposes. And now it's giving us limited-time hosting offers: Friends Hosting Special – $9.95 for one year. You need a credit card to join this special offer.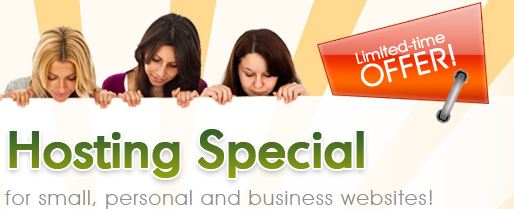 Some hosting features for this limited-time special campaign you should know:
FREE domain name

Unlimited

Traffic & Web space

Unlimited

Email accounts
24/7 Expert Customer Care
FREE Sitebuilding Tools
FREE content transfer
Toll Free Sales Phone
99.9% server uptime
NO Hassle & Downtime
This is public & global limited-time offers, you can join this campaign through http://www.siteground.com/friends.htm or use "SiteGround Friends" in normal Sign-up link.
More comments:
More comments: