Super Ultimate Lists of Best Amazing Social Media, Web 2.0 icons – Part V

by
Phong

2 Comments
Here is part V of series Super Ultimate Lists of Best Amazing Social Media, Web 2.0 icons that 9BlogTips.com would like to present you. Check our 4 previous parts if you're missing them:
This ultimate list of Web 2.0/social media icons, HD wallpapers keep also covering almost popular sites you ever know:
Social/Bookmark sites: Delicious, Flickr, Twitter, Retweet Button, Facebook, MySpace, StumbleUpon, Digg, Slash Dot, Mixx, Skype, Technorati, Reddit, FriendFeed, YouTube, LinkedIn, Newsvine, SlideShare, Google, Google Talk, Yahoo, Yahoo Buzz, Netvibes, MSN, Qik, Vimeo, Viddler, Virb, Tumblr, WordPress, Blogger, Posterous, Behance Network, Friendster, Bebo, Squidoo, Share This.
Web2.0: MobileMe, App Store, Amazon, Last.fm, AOL, Microsoft, Apple, Mister Wong, Design Float, Deviant Art, Design Bump
Others: RSS, and Email
Guides to read this post better:
Go to the official source of each set by clicking the picture, for more details and download options
Click the link "Download NOW" of each set to download it
or click the final link at the bottom of this post to download ALL presented social icon sets
Disclaimer & Illegal information
All "Download NOW" links are not allowed to be contributed on this post, please go to the official page of each icon set to download
The main reason I leave "Download NOW" links is: prevent the disappear of icons cause some accidental hosts, please consider "Download NOW" links on this post are the backups
81) 23 Free Vintage Stamp Social Icons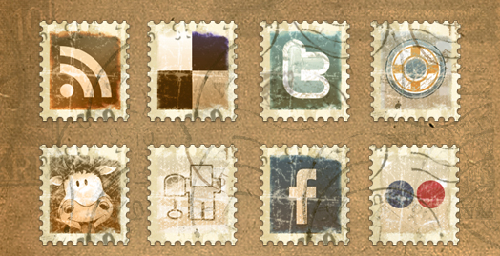 82) 16 vector social media icons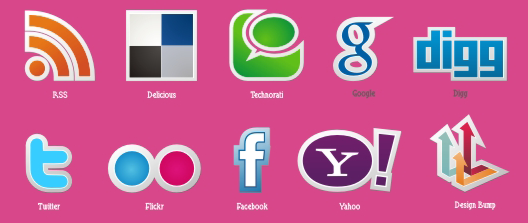 83) 50 social media icons + 1 PSD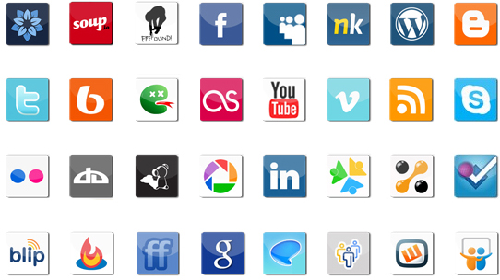 84) 26 Woven Fabric Social Media Icons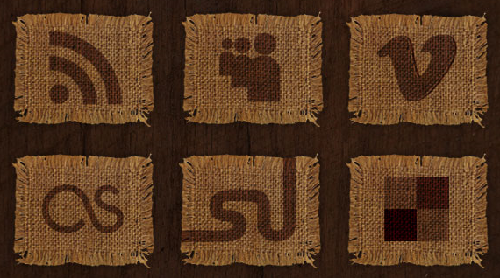 85) 32 IconTexto Web 2.0 Inside Social Media Icons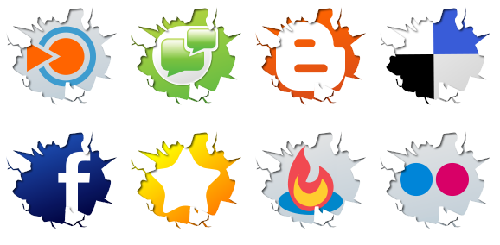 86) 20 Amazing 3D social media icons

87) 27 IconTexto Drink Web 2.0 Social Media Icons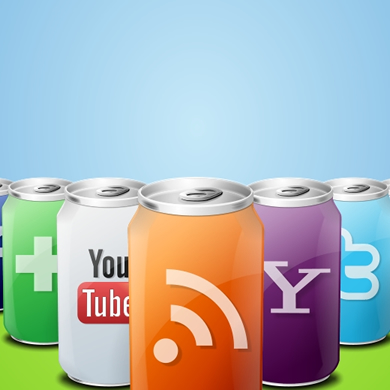 88) 32 Hand-Writing Social Media icons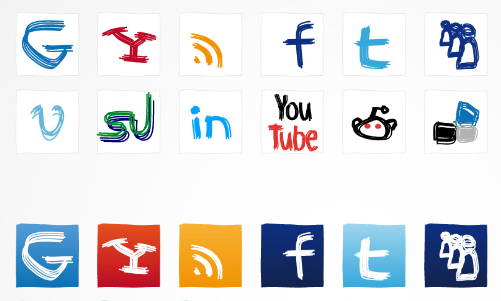 89) 24 Worn Out Soda Cans Social Media Icons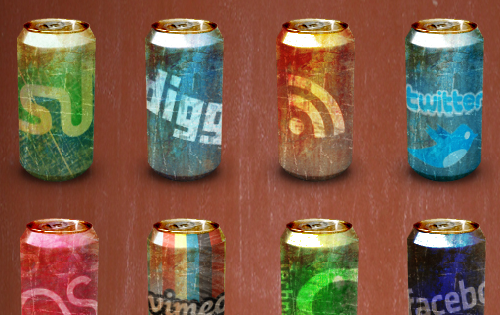 90) 28 IconTexto Web 2.0 User Icons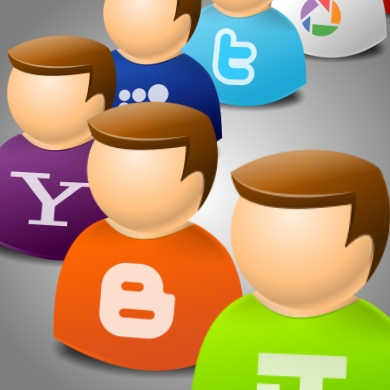 91) 10 High Resolution Social Media icons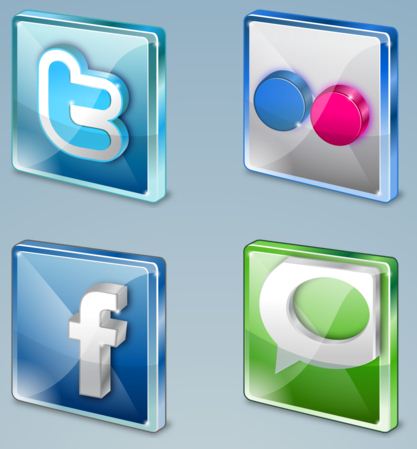 92) 27 Free Wooden Badges Social Media Icons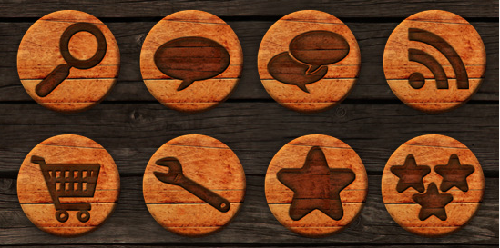 93) 16 Free Social Media – Networking and Bookmarking Icons
Download part 1 NOW | Download part 2 NOW
94) 8 Free typography social icons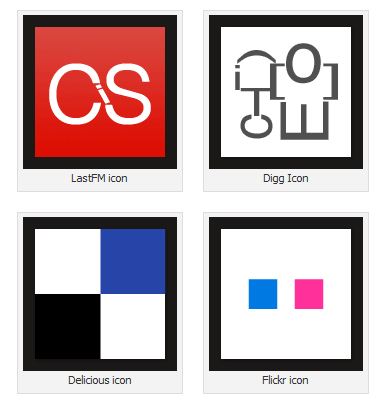 95) 14 Grunge social media icons

96) 10 Trucks Social Media icons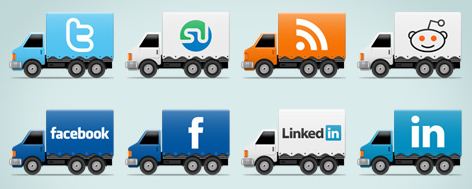 97) 14 Free Web 2.0 Gift Social icons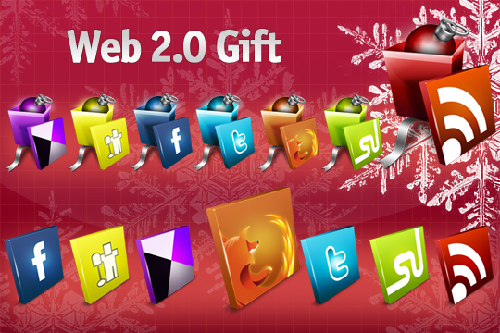 98) 154 Blue Chrome Rain Social Networking Icons

99) 154 Orange Grunge Stickers Social Bookmarking Icons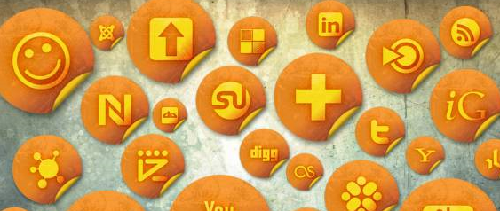 100) 154 Black Paint Splatter Social Media Icons

To be continued…
… in the next posts. Let visit (9) Nice Blog Tips & Tricks regularly to get a lot of tips and tricks for your road of blogging. Or stay connect connect with us via RSS to get more cool social icons if you like this post. Do not forget to sign up your email to get our updates.
Hope you like the collection in this post, now click here (67 MiB) to download all 21 free social icon sets.
More comments:
More comments: