/
Money
/ How To Make Money From Your Blog
How To Make Money From Your Blog

by
Phong

No Comments
So you've set up your blog and starting to fill it with fun, engaging content. If you're anything like me you love writing – giving people your advice about business including technical SEO, or just telling them a bit about your life (or even a lot about your life!). But even though it is fun just blogging you now want to take it to the next stage and make money from your blog.
Making money from your blog might seem easy – after all plenty of people do it – but it takes some hard work to get to that stage. But when you are working hard remember that your blog could be the source of financial freedom for you; it could help you get out of debt (imagine no more relying on doorstep loans or no credit check loans) and build up some savings to start living the lifestyle you've always wanted. And surely there's nothing better than being debt free and having some savings in the bank for those unexpected emergencies that seem to crop up in life when you least expect them.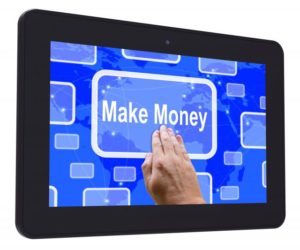 So here is my simple step-by-step process to set you on your way to a healthy blogging income. I'm assuming you already have a blog, some great content and gorgeous images in place…
Find New Followers and Readers
People won't just find your blog if you don't promote it no matter how great your content is. Promotion of you, your ideas and your blog is easily as important as the actual content if you want to make money blogging. There are several ways of finding loyal reader and followers;
Follow well-established blogs in a related (bit not the same) niche and comment regularly
Start participating in popular forums – help people out with their problems before you start pushing your blog. Forum topics can also be a great source of inspiration for your own blog posts.
Engage on social networks with like-minded people – always use hashtages and post eye-catching photos
Mention influential bloggers in your own posts and let them know you have done so – if it's interesting or flattering enough then they may mention you back or follow you social media account.
Engage with Readers
Always (that's ALWAYS) respond to comments from readers – even if it's just to thank them for stopping by. This will encourage them to continue reading new posts.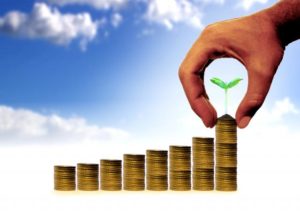 Start making money from your readers
Below are the main ways to make money from your blog and start living that debt free life. What you choose to do will depend on the subject matter of the blog, your own interests and capabilities and how much money you want to make. But, whatever, approach you opt for there is always something to learn from the best sales professional who focue on commitment based selling:
Adverts (which you can start with ad networks such as Google Adsense)
Sponsored Posts (you get free content in return for providing a link to a business site)
e-books on just about any topics
Training videos and courses is you have certain skills
Apps for pretty much anything
Remember you don't have to stick to just one of these methods – there is no reason why you can't use several or all of them to make money. In fact, I'd recommend that – then you are not relying on only a single source of income, which reduced the risk of losing that income at some point.