/
Community News
/ Should You Blog About Everything?
Should You Blog About Everything?
One of the key aspects of launching successful marketing campaigns is to conduct market research beforehand. This is no different when marketing on the internet. Digital marketing research is crucial to successful digital marketing, and without it, one can quickly blow through their budget without seeing any type of ROI at all.
A perfect example of this can be seen in social media marketing, where billions of ad impressions are served hourly. The same is also true with paid media marketing and pay per click marketing within Google. There is simply way too much information and user views out there, and if you aren't careful and are using paid advertising–you could blow through a large budget in a short period of time.
If you have been neglecting digital marketing research prior to launching your campaigns, read on to learn the importance of digital marketing research and why you need to get on the bandwagon!
Digital Marketing Research
Market research helps the marketer understand the market and the trends. The information received can be used to develop a sound marketing strategy. Having an understanding of your audience and how to communicate with them is key to growing your business.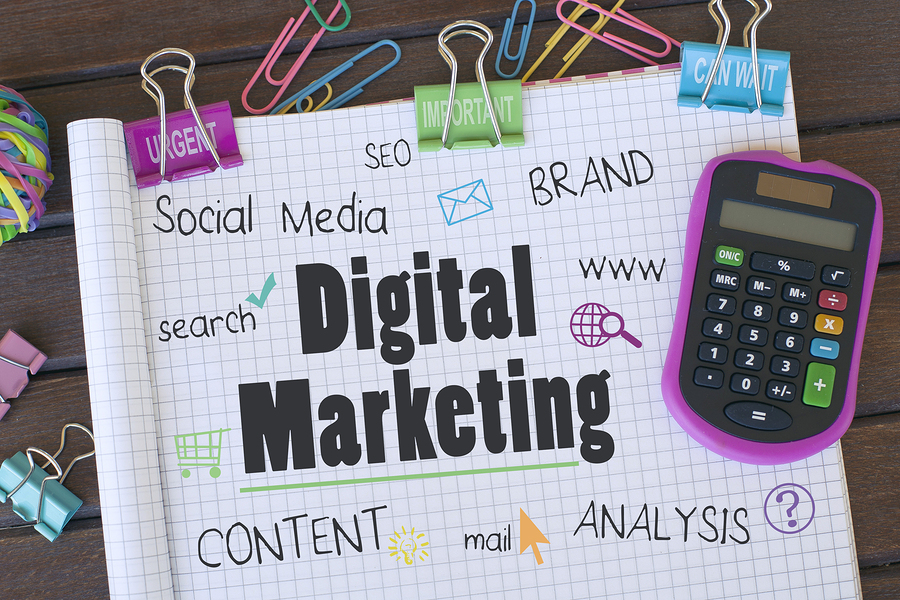 But, how do you go about implementing digital marketing research?
Here's how:
Eyes on the Audience
First, you must know who your audience is. Your business should have a niche target demographic to reach out to. Once you have established who this target audience is, you will have a better idea of how to communicate with them directly.
After you have identified your audience, you will need to get to know them better. You want to know their behavior patterns: how often they shop, what they shop for, what their preferred products are. Using a survey is a great option to ask your target audience questions to garner information about them.
And even better, if you do plan on collecting any type of data from your audience, you should definitely consider your options with remarketing afterward. By this, you can start running Google Ads or Facebook Ads campaigns that target only the audiences that you've selected (whether that be through pixel or email data).
Social Media Marketing and Other Digital Platforms
Once you have established your audience, you want to use social media and other digital platforms to market to them. Note: in your survey, it is best to ask them which platforms they prefer.
Essentially, you will be adopting a multi-channel marketing approach to reach your target audience. This means that you will be using different digital platforms to reach your audience, be it through content, social media, or messaging systems such as email, chat, or text messages.
Your market research will tell you which is the best platform to reach your demographic. For example, if your audience are teenagers and young adults – you may opt to use Snapchat and Instagram for marketing campaigns.
An older audience would prefer Facebook or even traditional platforms such as email for newsletters. And of course, if targeting professionals then LinkedIn is your platform of choice.
Who Can Help You and Who Can Challenge You
The importance of digital marketing research extends to knowing who can help grow your brand and who your competitors are.
A prominent aspect of digital marketing is the use of influencers. Use your marketing research to seek out these influencers and ask them if they can help promote your brand. For example, if you ran a company that sold protein powder, you would want to find fitness models who could endorse your products.
Similarly, use your marketing research to learn who your competition is. You can also look at their marketing campaigns to get an idea of what you are up against.
Get The Ball Rolling
Now that you have learned about digital marketing research, it is time to get the ball rolling. By following each of the recommended steps and methods above, there is no reason why you shouldn't see improved numbers across the board. Digital marketing is changing all of the time, and so are the ways in which you can target and reach new audiences.
Research your target audience and ask them what their needs are. Determine your platforms of choice. Utilize influencers and keep a watchful eye on your competition.
Are you looking for more tips on how to use your blog for marketing purposes? If so, then browse around our blog for more of our latest content.
Related blog posts and resources: