Christmas Ready with Awesome Android Apps for FREE

by
Phong

8 Comments
As the holiday season quickly approaches, thoughts turn to hot chocolate, stories of Santa Claus, and hurried gift purchasing. Christmas songs start dominating radio stations, and children everywhere finish off the final preparations for their holiday programs. While the most tech-savvy of individuals might catch himself wondering, "What Internet service providers in my area will offer holiday discounts?" others will be thinking about how to keep their smart phones holiday-inspired.
The world of Android apps is certainly not exempt from spreading Christmas cheer. In fact, a number of fun apps are available for your Android phone; check out the following Christmas Android apps for ways to keep even your technology-loving self full of the Christmas spirit.
The holidays are a fun time for iPhone owners because there are so many great apps out there. It is also a great time to give iPhone gadgets to family and friends who enjoy their phones as much as you.
Check out our older posts for Christmas if you want more: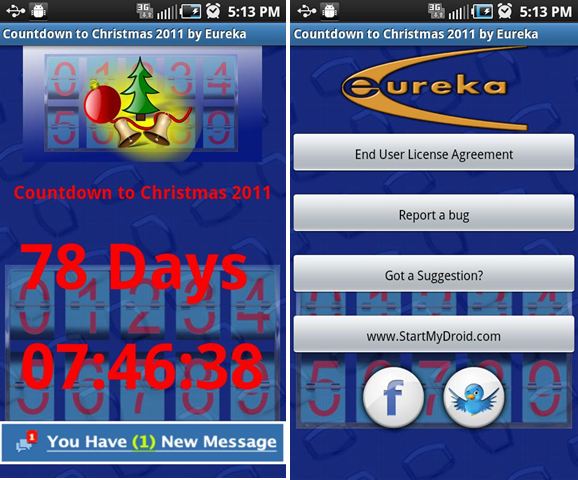 The modern version of the traditional Advent calendar, Countdown to Christmas 2011 can be downloaded for free and is compatible with any Android version 2.2 or greater. Developed by the Eureka Business Group, this fun Christmas Android app offers users with a cheerful XMas holiday background display as well as the time remaining till Christmas day, shown in days, hours, minutes, and seconds.
Perfect for the Android user who has friends, family, and co-workers on their gift lift, Xmas Organizer is a free app from Simon Meuer that helps users keep all of their Christmas shopping organized into lists on their phone.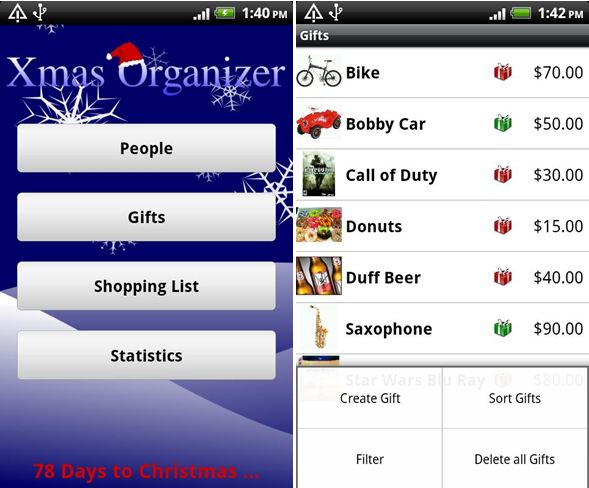 The cool XMas Android app requires 450K of space and works with any Android versions 2.2 and higher. In addition to keeping organized lists of people and presents, Xmas Organizer also displays its own countdown to Christmas.
Advertising itself as "the first karaoke on your Android phone" Rudi Roadeo is a great Android app for anyone who loves belting out Christmas tunes anytime and anyplace. Rudio Roadeo allows users to create personalized Christmas singing messages for their friends, delivered via video with a groovy reindeer.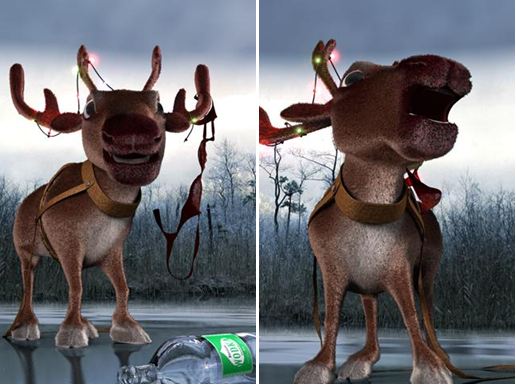 Like the previously mentioned awesome Christmas apps, Rudi Roadeo can be downloaded for free; it is compatible with any Android phone version 1.1 and higher. However, while this app has relatively high user approval ratings, some users complained, "the app was unable to recognize Internet service providers, mobile network provideers in my area", even when other apps could readily connect to such services.
Similar in concept to the Xmas Organizer, Christmas List gift planner developed by Iwuana is another holiday-related Android app that can be downloaded for no cost. Recently updated, Christmas List gift planner allows users to easily organize all of their holiday shopping lists for XMas event.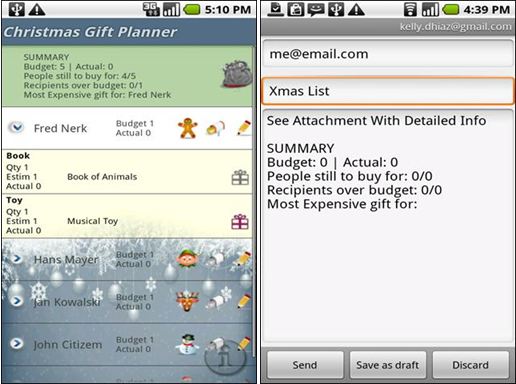 Additionally, this Android app also functions as a budget calculator, helping users know how much of their gift budget they can afford to spend on individual items. With budget keeping capabilities of accuracy up to two decimal points, this app is guaranteed to help you remain knowledgeable of your wallet's worth at all times.
Think you know everything about the Christmas season? Test out your holiday knowledge against this free Android app. Developed by Brett Palmer, Christmas Trivia requires 733K of space and works with Android versions 1.5 and higher.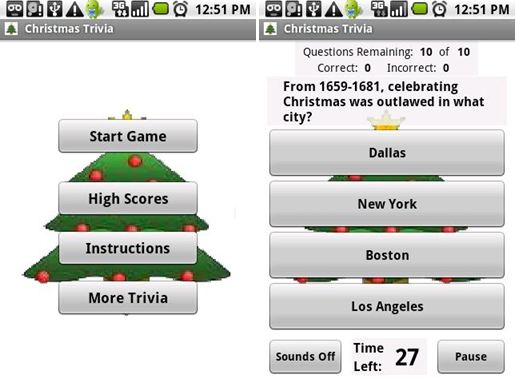 With questions in Christmas- related topics from food to decorations to history to music and traditions, Christmas Trivia is sure to stretch even the most knowledgeable trivia master. Perfect for passing the time, this Android app can help you learn even more about your favorite season.
Looking for an app to keep you entertained and in the holiday spirit? This Christmas Puzzle: Jigsaw app for Android platform could be your ideal solution. Like all other XMas Android apps mentioned here, this puzzle app is available for free; it is compatible with Androids from version 1.5 and up.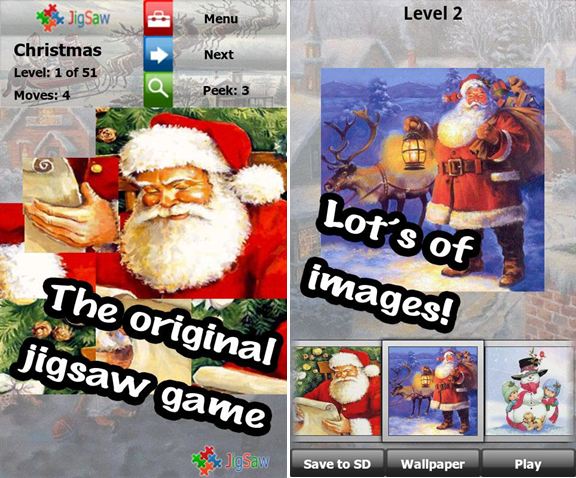 Created by MadRabbit, Christmas Puzzle: Jigsaw offers Android users with numerous holiday themed virtual jigsaw puzzles, ranging in difficulty from easy to difficult. Additionally, this app offers a helpful hint system for anyone who is stuck on a particular puzzle.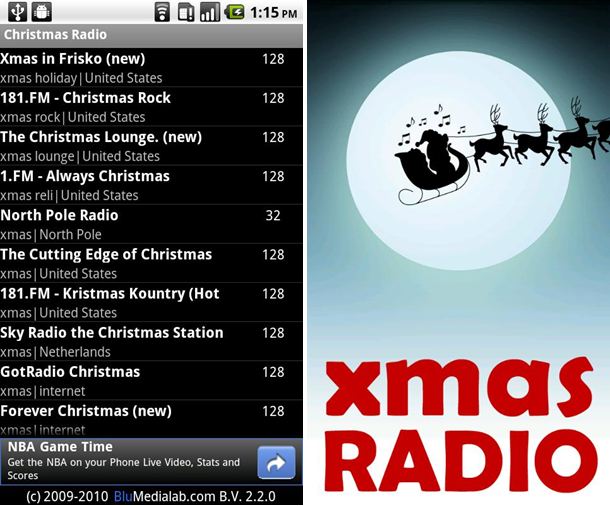 Offering users with Christmas songs from various genres, this free app is a fun way to rock out to your favorite holiday tunes. Requiring an Android version 1.6 or higher, this musical app has relatively good user reviews.
Blake Sanders writes on tech issues at broadband comparison site Broadband Expert and specializes in cell phones and internet service providers in my area as well as all of the latest in wireless internet news and information.
More comments:
More comments: