Super Ultimate Lists of Best Amazing Social Media, Web 2.0 icons – Part II

by
Phong

3 Comments
Today, in this post, I keep presenting to you the lists of best amazing social media, web 2.0 icons, please click here to get collection of 20 free  and best amazing social media, web 2.0 icons I presented
And now it's time to get more 20 free & best ones, this ultimate list of Web 2.0/social media icons covers almost popular sites you ever know:
Social/Bookmark sites: Delicious, Flickr, Twitter, Retweet Button, Facebook, MySpace, StumbleUpon, Digg, Slash Dot, Mixx, Skype, Technorati, Reddit, FriendFeed, YouTube, LinkedIn, Newsvine, SlideShare, Google, Google Talk, Yahoo, Yahoo Buzz, Netvibes, MSN, Qik, Vimeo, Viddler, Virb, Tumblr, WordPress, Blogger, Posterous, Behance Network, Friendster, Bebo, Squidoo, Share This.
Web2.0 services: MobileMe, App Store, Amazon, Last.fm, AOL, Microsoft, Apple, Mister Wong, Design Float, Deviant Art, Design Bump
Others: RSS, and Email
All social media icon sets presented below are the lastest versions, you do not have to find from other sources for updates; and they're are FREE for commercial and personal use on your websites, web applications, software applications, print designs, and other works; but you must follow the Creative Commons license.
Guides to read this post better:
Go to the official source of each set by clicking the picture, for more details and download options
Click the link "Download NOW" of each set to download it
or click the final link at the bottom of this post to download ALL presented social icon sets in this list
Illegal information & Disclaimer
All "Download NOW" links are not allowed to be contributed on this post, please go to the official page of each icon set to download
The main reason I leave "Download NOW" links is: prevent the disappear of icons cause some accidental hosts, because while I came across the Internet, I met  a lot of icon sets no longer exist
Please consider "Download NOW" links on this post are the backups
21) Dellifeed: A Free Icon Set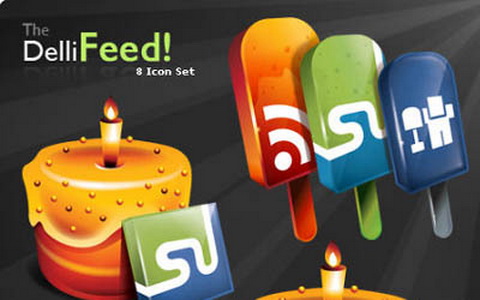 Dellifeed is a set of 8 different icons that comes with tasty and appealing design. Download NOW
22) A Life In Pixels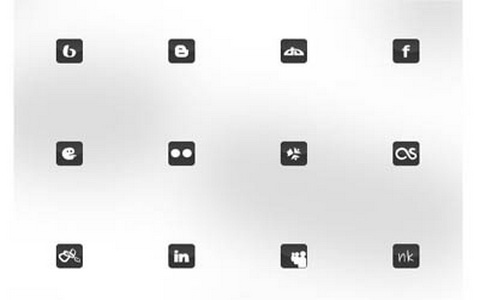 If you like minimalist approach in your website then A Life In Pixels is the bset option for you. This set comprises of 16 social icons available in 16 32px x 32px PNG files. Download NOW


23) Grunge Peeling Stickers Social Media Icons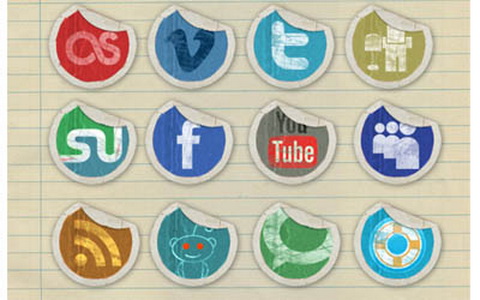 This icon set can be used for personal as well as commercial projects at free of cost. These icons are easily customizable. Download NOW


24) 6 Free New Social Icons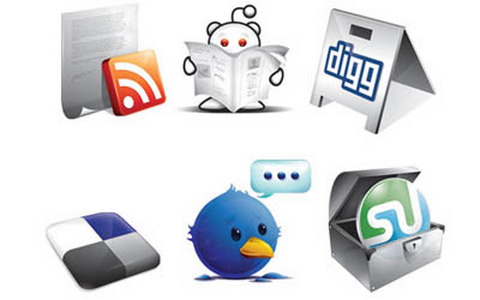 If you want to give your site a stunning new look try this free social media icons which includes Stumbleupon, Delicious, Digg, Twitter, RSS and Reddit. Download NOW


25) Fluzzy Twitter Icon set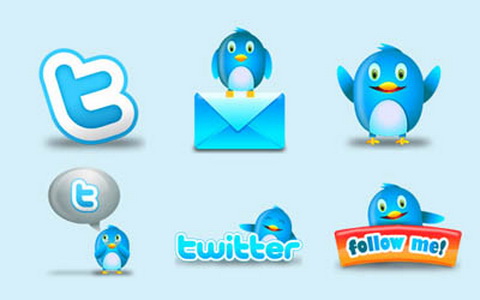 These high quality Twitter icons just look outstanding on any webpage. Their appealing look will certainly be useful to make your website popular among the readers. Download NOW


26) 57 Social and Web 2.0 Icons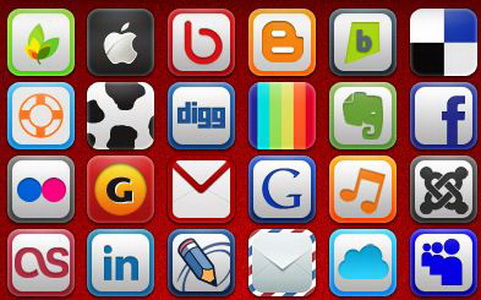 Social and Web 2.0 icons with curved corners stlye. Download NOW


27) Set of 20 Old Bottle Crowns Icons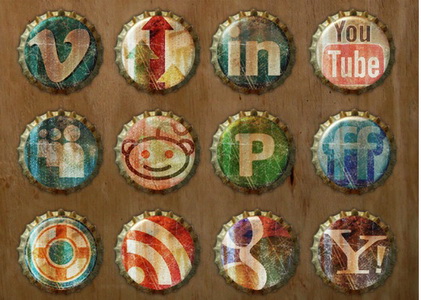 These social icons are worn-and-torn and they look great on grunge, vintage, classic-themed web designs; they're very nice and suited for your classic-style blog. Download NOW


28) Handycons 2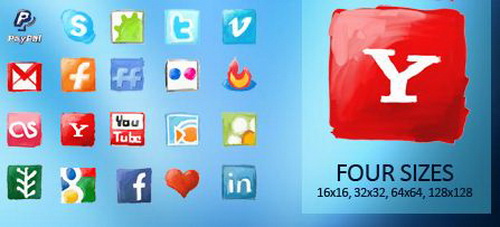 This set contains 20 social icons with four sizes. Download NOW


29) Set of 50+ Tabbed Social Media icons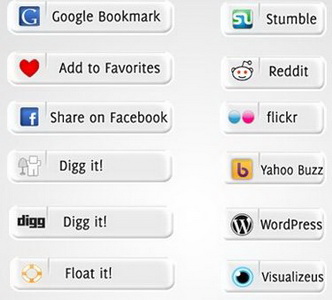 A great style for displaying your social/web 2.0 icons on your blog as the buttons. Download NOW
30) 18 Social Cubes icons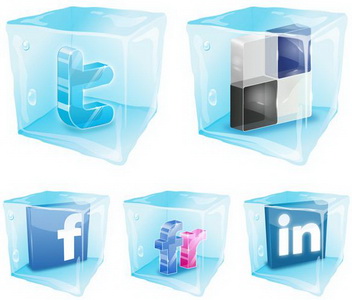 3D is a new technology coming, why don't you try it on your blogs with these 3D social icons? Download NOW


31) Cool Summer social icons

It's time to turn your blog to a hot summer with cool social icons to welcome the great readers. Download NOW


32) Gummy social icon set

So sweet icons for female bloggers/designers with these cool candy social icons. Download NOW


33) 11 Socio LEGO icons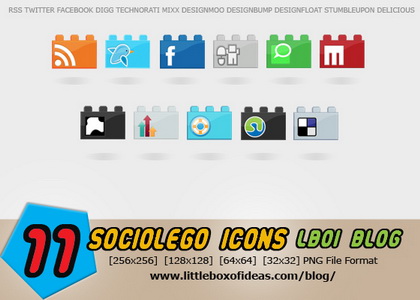 34) Extended set of social icons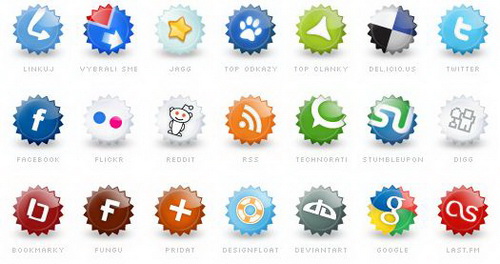 Great social icons, this is social set I'm using on 9BlogTips.com. Download NOW


35) 26 social media Star icons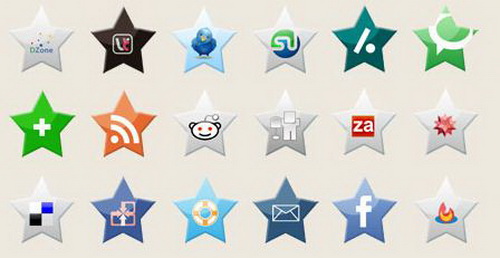 One star, two stars, three stars, … and these 26 social star icons are able to make your blog like the twinkling of the stars on around the universe of Internet. Download NOW


36) Jeans Social media icon pack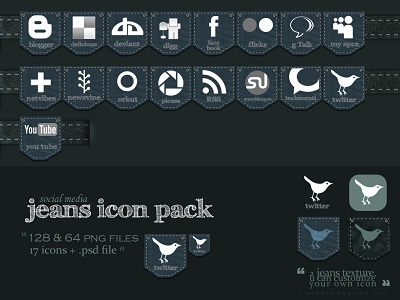 A very style social icon set, install this social icon set now if your blog relates to cloth/jean subjects. Download NOW


37) Set of 9 Cafe Cup icons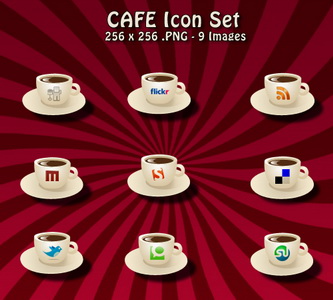 Gimme a cup of cafe! Buy me a cafe cup! Yeah, you may use many words like this on your blog with these social media icons. Isn't it great for this case? Download NOW


38) Free social icons sticker set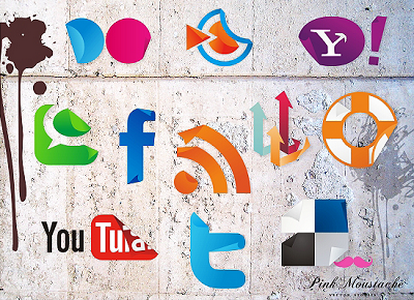 Download NOW (include EPS, AI files)


39) 12 Socialize Icons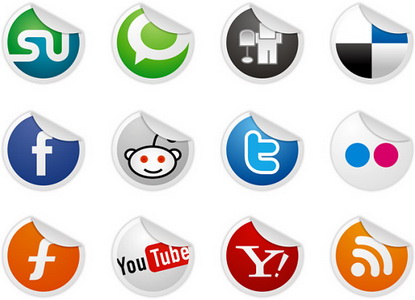 This free icon set contains 12 high quality, free icons in these sizes: 16x16px, 32x32px, 48x48px, 64x64px and 128x128px and 32-bit transparency PNG file format.


40) 10 Free Social Icons: Nurture
Nurture includes 512×512, 256×256, 128×128, and 64×64 icons in .png format. Download NOW


To be continued
Yes, this collection of best & free social icons will be continued in the next posts. Let visit (9) Nice Blog Tips & Tricks regularly to get a lot of tips and tricks for your road of blogging. Or stay connect connect with us via RSS to get more cool social icons if you like this post. Do not forget to sign up your email to get our updates.
Hope you like the collection in this post, now click here (41 MiB) to download all 19 free social icon sets.
More comments:
More comments: