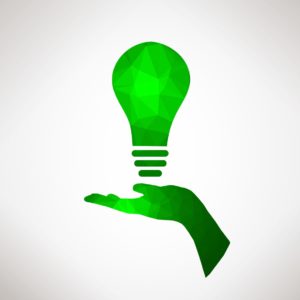 Small businesses are already exploding and set to become an even greater part of the job scene in the coming years as more and more people look for ways to get out of the rat race and start taking back control of their lives. The idea that you have to work regular hours for one employer at their location has long been cast aside.
Whatever service you choose to offer the options are endless for anyone with knowledge and experience – just some examples are:
Removals service
Help busy people pack and move to a new home – find out how to do it in the most efficient way with this Ultimate Guide to Moving House.
Accountancy Service
With accountants fees typically high it was natural that small businesses would seek an alternative and freelance accountants have provided just that by offering online accounting services for a lower price.
There are opportunities in the elderly care sector as a self-employed Live-in Carer. This type of care is becoming increasingly popular among senior people who do not want to go into a residential care home when they become frail and in need of care. There is a growing demand for carers to either visit elderly people every day in their homes to help them with their care needs. This can be for a few hours a day or even on a full-time basis when live-in care is an alternative to a residential care home.
Private Tutor
There are millions of people – children and adults – who need help with one subject or another. It might be help with maths for a child soon to sit important exams – it might be an older adult wanting help using the internet and social media. Or someone wishing to learn a new language from a native speaker.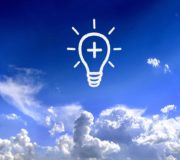 More and more people want to work from home as they tire of long commutes and office politics, and find they have the means to work effectively from home with a PC and fast broadband connection. But not all companies are as accommodating as they might be in letting employees work from home so increasing numbers of people are going it alone. And it's not just those who have become jaded by many years on […]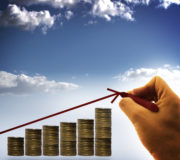 Project managers always have an eye on the budget, or they should do anyway. Their task is to turn their client's invested capital into a highly effective, deliverable orientated project, packed with as much added value as they can muster. Wantonly going over budget without a care for the consequences is simply not on the radar of most project managers, but sometimes it happens anyway. Occasionally the budget is blown due to circumstances beyond the […]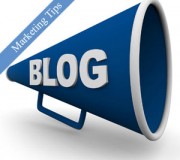 It is not an easy job to market a new blog. If you want to grab the attention of the readers, then your blog must be interesting and unique. There are various online tools that you can use to promote your blogs the fast and easy way. Research a lot on what your users expect from you and develop your blog in that manner. If you really need to know what your users like, then […]
Since as far back as I can remember, front-end design trends have changed year by year. It seems that once a particular design style gains prominence, every man and his dog jumps on the proverbial bandwagon. Sometimes for the better, sometimes not. Sometimes it goes horribly wrong and let's face it, most amateur web designers have the design eye of a newt. One thing is for sure though, design trends year on year will change […]
About us
9BlogTips.com is a community for bloggers and small business owners. We offer useful tips / tricks, snippets, tutorials, inspirational artworks and helpful resources that we hope will help you on your entrepreneurial journey.
Those new to blogging often find it difficult to get their blog off the ground and start making money. So here on this community blog we offer tips and advice for small businesses and bloggers. We talk about project management to help you become more efficient and are always interested in the latest tech for bloggers and small businesses.
We discuss training and coaching for business owners, how to promote yourself and your blog and how to raise finance that can help at difficult moments while building your business blog.
But a successful small business also has to consider cost-effective options for office space such as in a small business hub or self-storage instead of a warehouse.
Why not join our community by sharing a comment and getting the conversation started.