Super Ultimate Lists of Best Amazing Social Media, Web 2.0 icons – Part III

by
admin

3 Comments
Yeah, today we meet again in this topic, for more 20 cool, awesome and amazing social icons sets. This is part III in series: Super Ultimate Lists of Best Amazing Social Media, Web 2.0 icons that I would like to keep it alive, maybe you want to check 40 coolest social icons sets from previous posts:
This ultimate list of Web 2.0/social media icons keep also covering almost popular sites you ever know:
Social/Bookmark sites: Delicious, Flickr, Twitter, Retweet Button, Facebook, MySpace, StumbleUpon, Digg, Slash Dot, Mixx, Skype, Technorati, Reddit, FriendFeed, YouTube, LinkedIn, Newsvine, SlideShare, Google, Google Talk, Yahoo, Yahoo Buzz, Netvibes, MSN, Qik, Vimeo, Viddler, Virb, Tumblr, WordPress, Blogger, Posterous, Behance Network, Friendster, Bebo, Squidoo, Share This.
Web2.0 services: MobileMe, App Store, Amazon, Last.fm, AOL, Microsoft, Apple, Mister Wong, Design Float, Deviant Art, Design Bump
Others: RSS, and Email
Guides to read this post better:
They're are FREE for commercial and personal purposes; but you must follow the Creative Commons license.
Go to the official source of each set by clicking the picture, for more details and download options
Click the link "Download NOW" of each set to download it
or click the final link at the bottom of this post to download ALL presented social icon sets in this list
Illegal information & Disclaimer
All "Download NOW" links are not allowed to be contributed on this post, please go to the official page of each icon set to download
The main reason I leave "Download NOW" links is: prevent the disappear of icons cause some accidental hosts, because while I came across the Internet, I met  a lot of icon sets no longer exist
Please consider "Download NOW" links on this post are the backups
41) Heart v2: 39 Free Social Icons in Heart Shape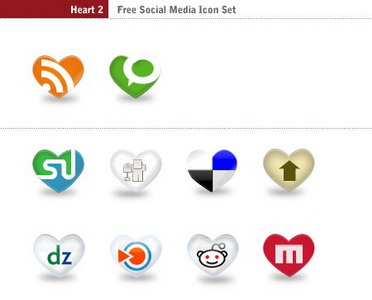 In many various resolutions: 64×64, 32×32 and 16×16. Download NOW
42) Free 3D Vector Social Bookmark Icons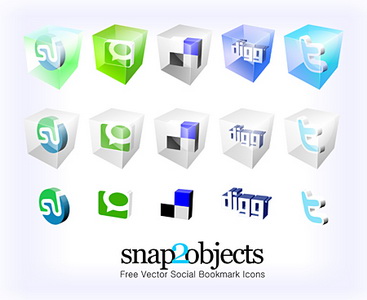 43) 108 Green Jelly Social Media icons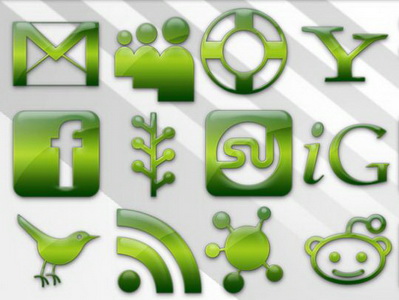 44) Set of 16 Social Media icons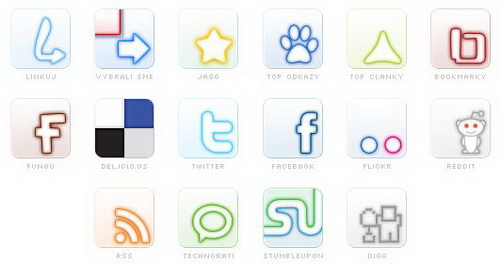 In PNG format, size: 16 x 16 | 32 x 32 | 64 x 64. Download NOW
45) 108 Antique Glowing Copper Orb Social Media icons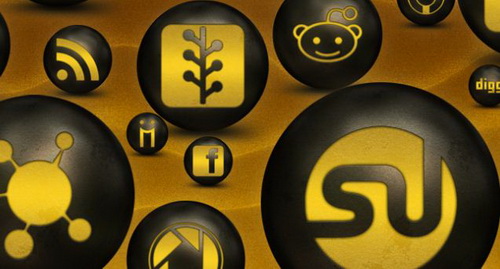 46) 3D Social Media icons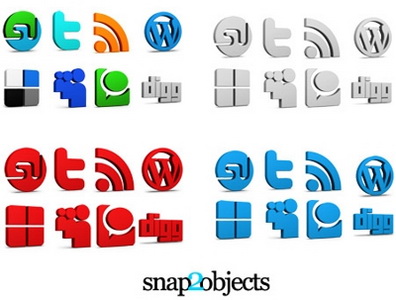 This social icon set is available in 4 colors, PNG format, and in 64px, 128px and 256px sizes. Download NOW
47) 108 Glowing Neon Social Media icons in 512px size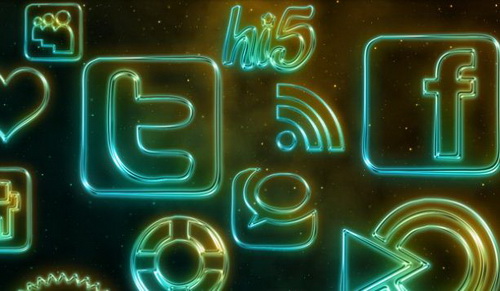 48) 16 Social Media icons

49) White Magik – 45 Free Social Media icons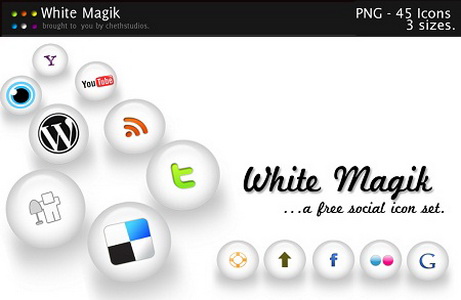 50) 108 Magic Marker Social Icons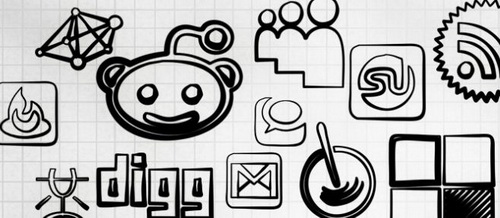 51) 108 Silver Sphere Button Social Media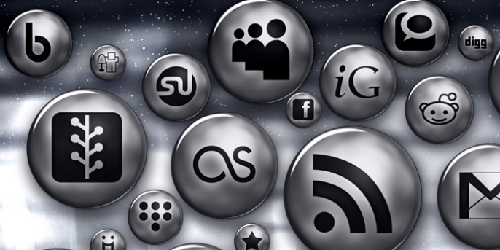 52) 23 social icons in iPhone style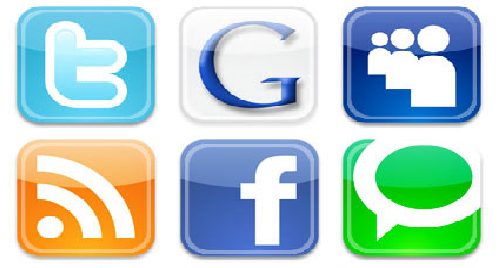 53) Bevel Lite: 10 Free Social Icons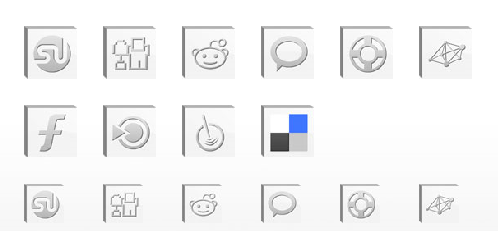 54) Set of 14 Free Hand Drawn Doodle Icons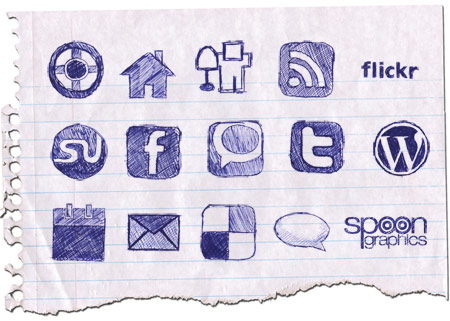 55) 108 Silver Curved-Corner Square Social Media Icons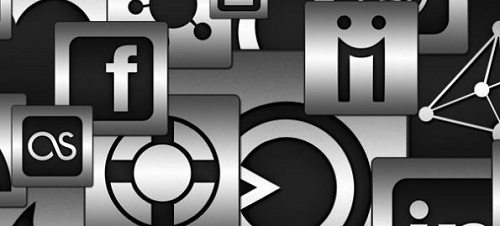 56) 108 3D Black Sphere Social Media Buttons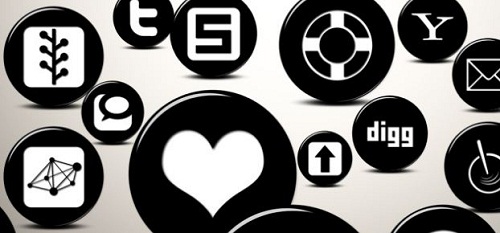 57) 30 3D Colorful Square Social Media buttons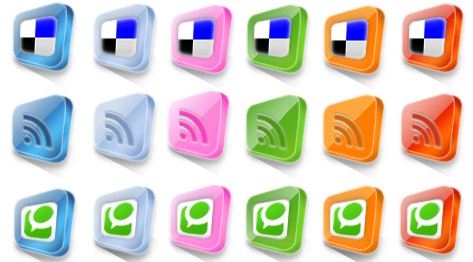 58) 12 Colorful Bottle Social Media icons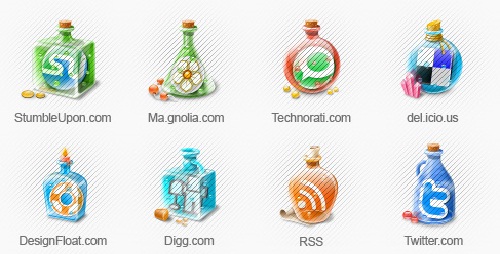 59) 108 Whitewashed Star Patterned icons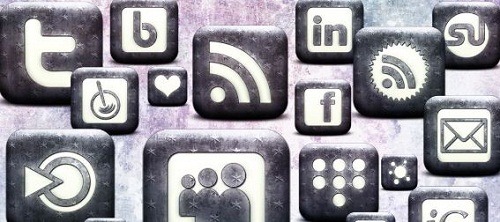 60) 154 Clear Bubble Social Media icons
To be continued
Yes, this collection of best & free social icons will be continued in the next posts. Let visit (9) Nice Blog Tips & Tricks regularly to get a lot of tips and tricks for your road of blogging. Or stay connect connect with us via RSS to get more cool social icons if you like this post. Do not forget to sign up your email to get our updates.
Hope you like the collection in this post, now click here (128 MiB) to download all 19 free social icon sets.
More comments:
More comments:
About us
9BlogTips.com is a community for bloggers and small business owners. We offer useful tips, snippets, tutorials, inspirational artworks and helpful resources that we hope will help you on your entrepreneurial journey.
Those new to blogging often find it difficult to get their blog off the ground and start making money. So here on this community blog we offer tips and advice for small businesses and bloggers. We talk about project management to help you become more efficient and are always interested in the latest tech tips for bloggers and small businesses like how to do effective seo and digital marketing so people can find your site.
We discuss training and coaching for business owners, change management training, how to promote yourself and your blog and how to raise finance that can help at difficult moments while building your business blog.
But a successful small business also has to consider cost-effective options for office space such as in a small business hub or self-storage instead of a warehouse.
Why not join our community by sharing a comment and getting the conversation started.