/
Small Business Advice
/ How to Get Started Blogging: 5 Steps You Don't Want to Miss
How to Get Started Blogging: 5 Steps You Don't Want to Miss

by
Phong

No Comments
A blog is an essential part of any new business idea. Starting out in the blogging world is exciting, challenging, fun and exhausting at times.  The key points to remember is that everybody struggles as they "learn the ropes" and it is important that you make sure to setup up your site and your actions as if the blog has already reached the goals that you've set for it.  By creating a business including those that deal with keyword research for SEO, and laying out all the pieces that you need to run your blogging business successfully now, you won't find yourself playing catch up later on.
While we live in a world loaded with technology gadgets and gear, when it comes to creating a successful blog it's helpful to have the tools available that won't let you down.  Every blogger has a story of gear crashing, breaking or disappearing at EXACTLY the wrong moment in time!  There are a ton of options to consider and it's not that difficult to find some that are pretty affordable.  This list of the Best Laptops Under $700 for 2018 give you some solid options. While some feel it necessary to buy the latest and most expensive technology currently on the market, solid performance day in and day out is far more important to your blogging business.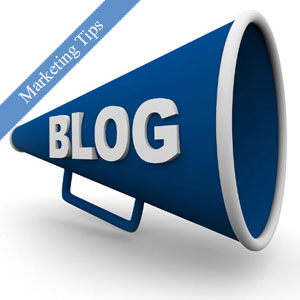 To get started with your actual site, setup your site with a nice theme and have it looking good from the beginning.  It doesn't take much money, or you might even have the skills, to create a nice layout and have your theme be a quality one.  And yes, that probably means you ought to avoid many of the "free" themes that are out there. They simply won't have all the features, options and SEO benefits that you will quickly find you want on your site.  A couple of the most popular themes for bloggers are Divi and Newspaper, both have been around awhile so the kinks are worked out and they also allow you to monetize your site fairly easily.
If budget is super tight and you can't afford around $19-29 for one of the top rated blogging themes, then just stick with a basic WordPress.org theme until you can.  At least you'll be starting off with a theme that's got a lot of the fundamentals and will not cause that many issues when and if you migrate to a more effective theme in the future.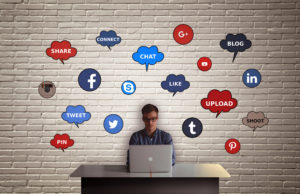 Get all your social media accounts setup early on.  That way all the effort you put into your work and the impressive posts you are creating can be shared quickly and easily across your various social media profiles and accounts.  The standard list should include:
Facebook
Twitter
Instagram -depending upon your topic and age groups
Pinterest – growing like crazy and sending a ton of traffic to many sites if the topics are relevant
YouTube – even if you aren't planning on videos now, it might come in handy plus you can link back to your other social media accounts which helps your SEO
Google+ – Gotta give Google's social site some love!'
While we're not going to go into this in detail here since there's mountains of material on social media promotions and scheduling. However, we do recommend that you setup some auto-posting for your posts with the various social media sites before you even make your first post.  Otherwise, it can take countless hours for you to manually login and post to each and every site every day or whenever you are creating posts.  There are several very inexpensive tools such as Buffer.com or free tools IFTTT.com.  We use both of them as well as some other plugins that are available.  Remember, keep the mantra that whatever makes your life easier is worth exploring and you'll last longer and more successfully as a blogger.
What to write and how to write are topics that are covered by countless blogs and bloggers.  So, we're not going to add anything more to that subject except to say, you need to figure out what, how and when you write best and most effectively and create your plan around that.  A little fast research online will help you see a ton of ways that others are managing and writing on their blogs and copying your favorites, is a pretty good form of flattery (at least in this instance).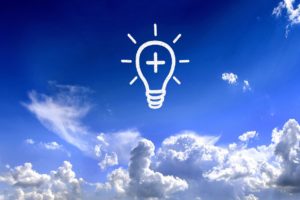 It is important to remember that you are blogging as a business, not just a running commentary on your life or some other subject.  And if that is what you are doing and want to do, then it is important to manage and handle your blog and your expenses as a business.  You will be surprised at some of the things that you can deduct or expense in your taxes in the years ahead!  And that's before you even grow that much!  The most effective and easy way to keep track of everything you spend is by using simple software like Quicken or Quickbooks.  My personal recommendation is Quickbooks, because of all features that it offers.  It's a great software that can grow with you as you grow your business.  If financial management or software applications gets a bit overwhelming, it's easy enough to get some fast and affordable tutoring from sites like here.
Organization – do we need to say more?  Of course we do!  A successful blogger has a ton of things to be doing that have nothing to do with writing at all.  There's research for topics, outreach to other bloggers, social media efforts, technical maintenance and management, SEO (search engine optimization) which is critical to your success, business management and growth, accounting and tracking results as well as networking and THEN there's you taking the time to write the content that got you fired up to create a blog in the first place!
Well, if all of these items that have nothing to do with writing and adding content to your blog leave you a bit overwhelmed, don't be.  By setting yourself up for success at the beginning you're actually making it easier for yourself as you progress.  Setting up and covering these areas now means you aren't scrambling or getting disorganized in the future.  Get excited and get going creating your personal vision of yourself as a blogger and let us know how you do!