25 Special Beautiful WordPress Themes for Christmas Day

by
admin

8 Comments
Christmas is one of the most awaited occasions all over the world. This is because of the fact that there is a lot of excitement, fun activities and guests coming to home. Every one enjoys this festival and this is appreciated by most of the children as they get a lot of gifts from Santa Clause. They create Christmas trees and have quality of times with their friends and family. This year, if you are planning to do something different online, one of the best options is to change the theme of your blogs with the help of WordPress themes and get one of the below mentioned impressive themes
Depending upon which one you like, you can use them for your blogs on this Christmas. It has been noticed that most of them are available for free Christmas theme or to be used as a demo version. You must grab the opportunity and get them from the internet. It is recommended to view all of above mentioned and choose the best suited to your business and professional use.
All Christmas WordPress themes in this post are free to download, they're bests among hundreds of other themes I came across. Tips to browse these themes better: press the name of each theme to view more information about the author, features, docmentation and how to download theme; click the thumbnail to see the theme in action.
But wait a minute, before try this cool list of Christmas WordPress themes, I think you would like to read other posts to bring awesome experiments to your readers/audiences: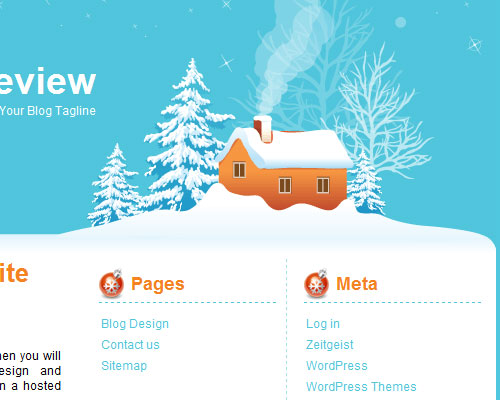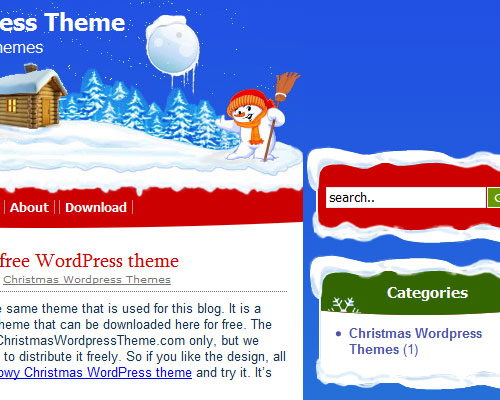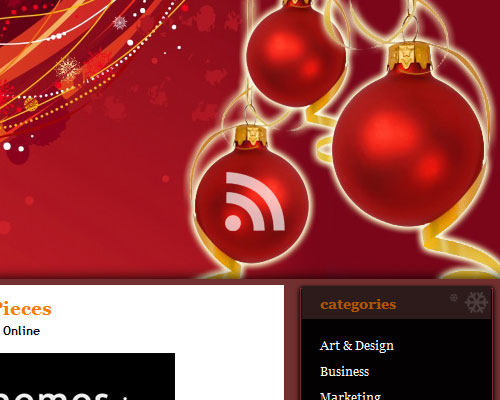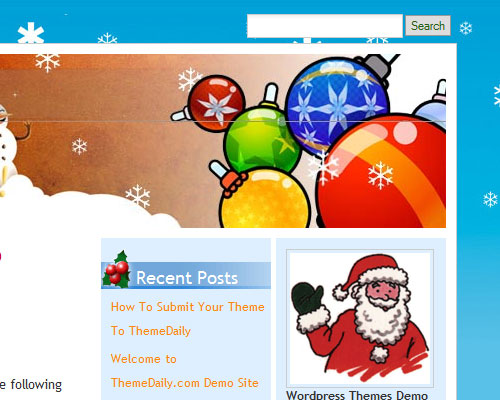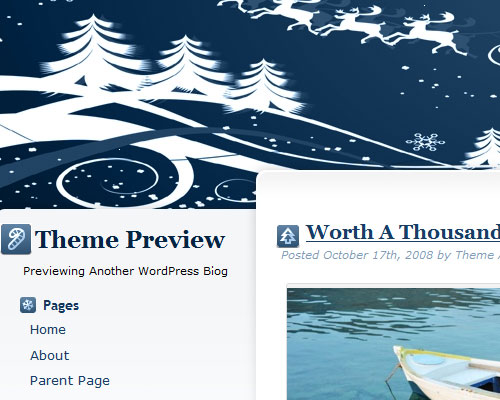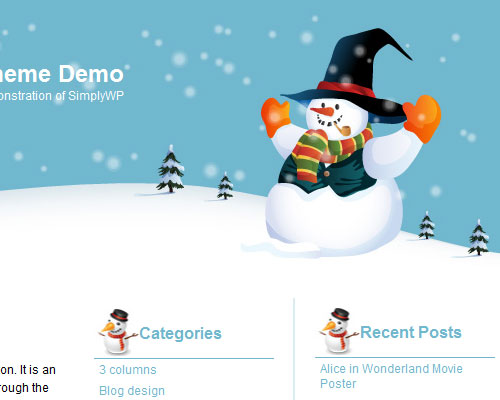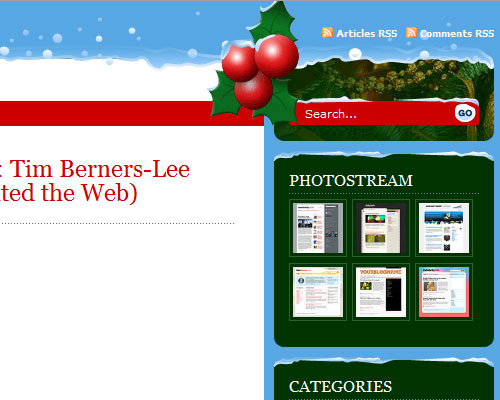 InstantShift Christmas WordPress Theme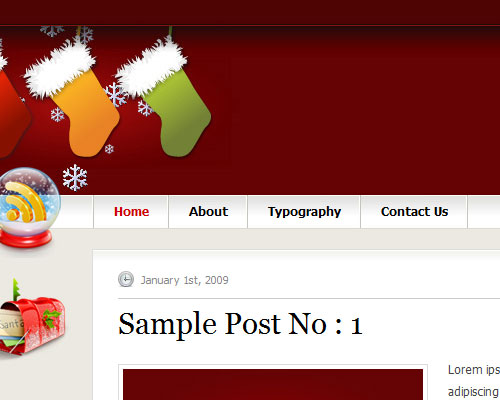 Blue Christmas WordPress Theme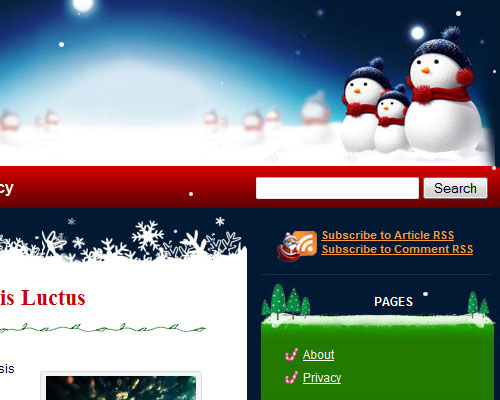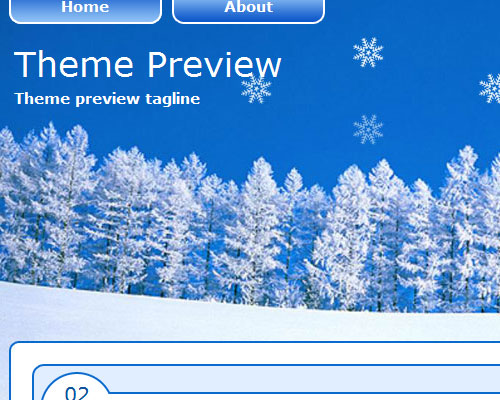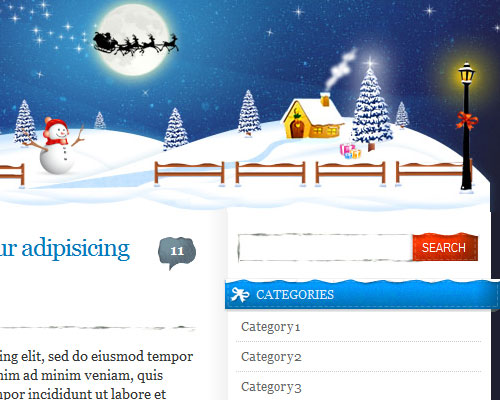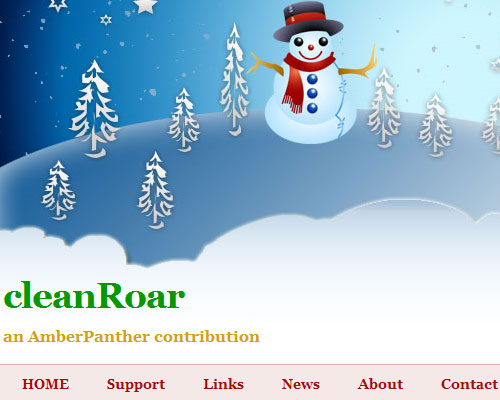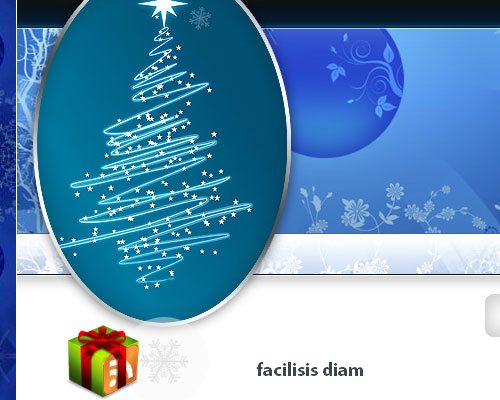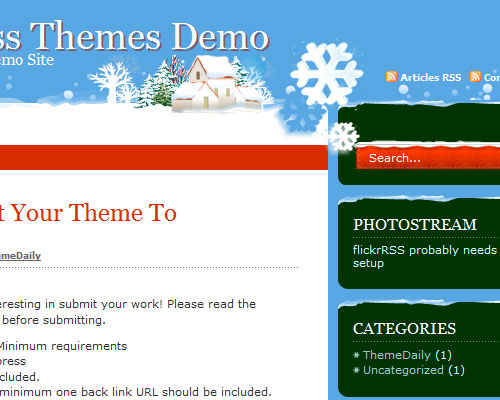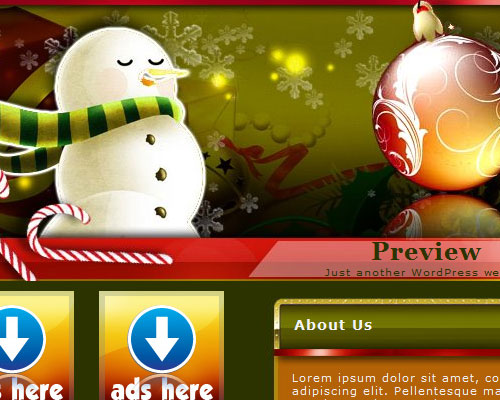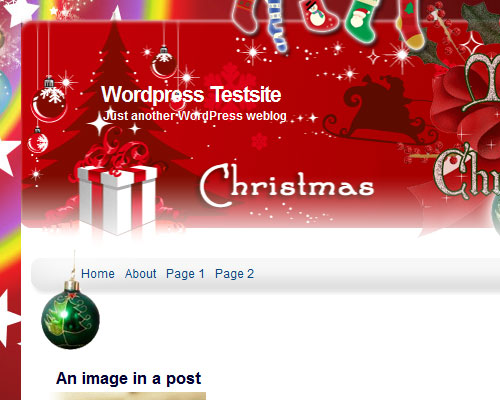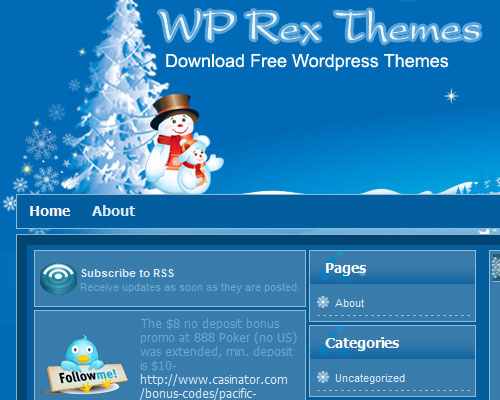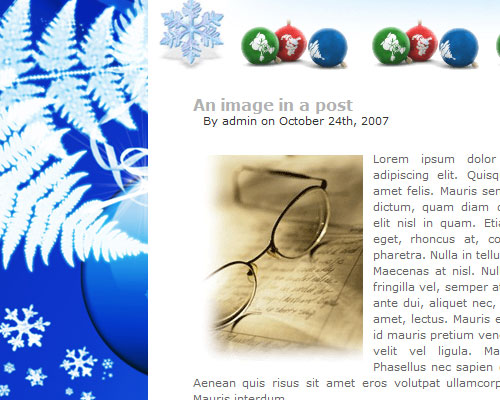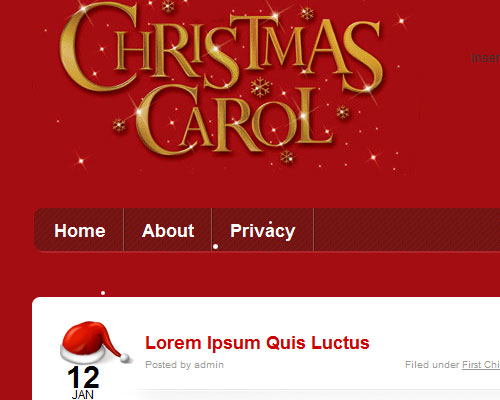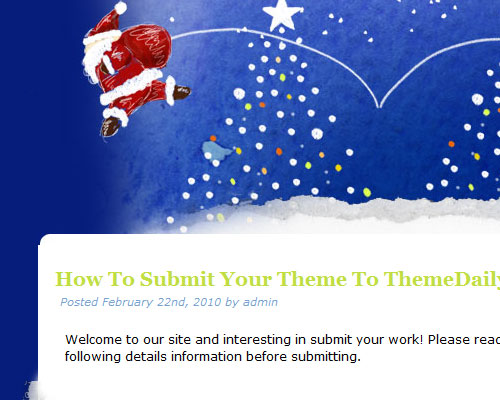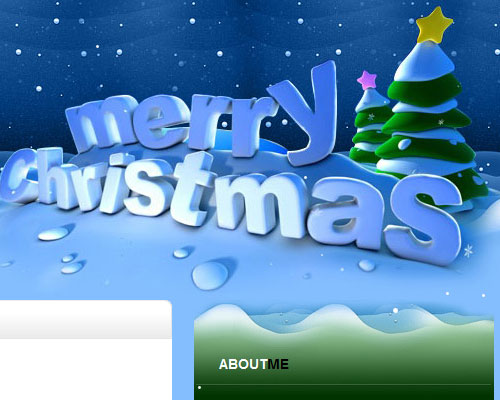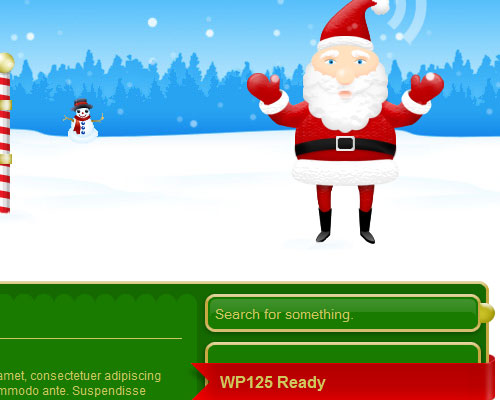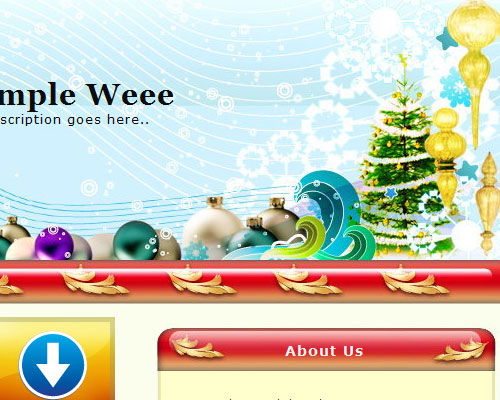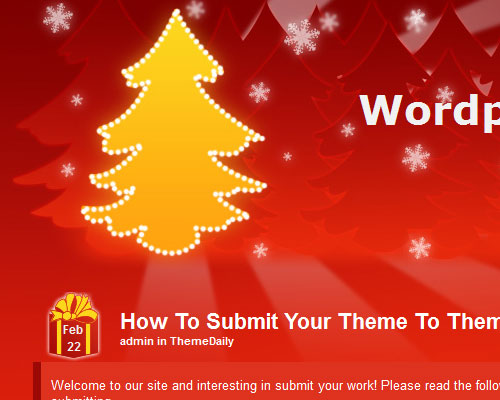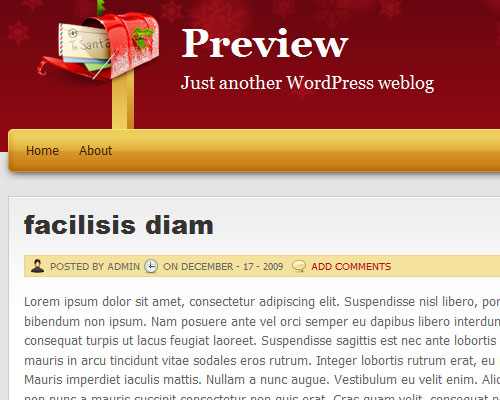 Personally
Actually, all the themes above are too good for a special Christmas holiday on your blog, these themes covered almost subjects of Christmas event: winter, bell, Santa Claus, snowman, gifts, … but I think they're just suitable for personal/portfolio blogs. Whatever, I hope you like these themes.
More comments:
More comments:
About us
9BlogTips.com is a community for bloggers and small business owners. We offer useful tips, snippets, tutorials, inspirational artworks and helpful resources that we hope will help you on your entrepreneurial journey.
Those new to blogging often find it difficult to get their blog off the ground and start making money. So here on this community blog we offer tips and advice for small businesses and bloggers. We talk about project management to help you become more efficient and are always interested in the latest tech tips for bloggers and small businesses like how to do effective seo and digital marketing so people can find your site.
We discuss training and coaching for business owners, change management training, how to promote yourself and your blog and how to raise finance that can help at difficult moments while building your business blog.
But a successful small business also has to consider cost-effective options for office space such as in a small business hub or self-storage instead of a warehouse.
Why not join our community by sharing a comment and getting the conversation started.